This time we want to analysis from 3 points to prove why choose our natural stone mosaic tiles, Why our product is special beauty, and why our price is different. They are material choosing, designs' details and producing skill & equipments.
This chapter we explain our material selection firstly.
First of all, from color views, even if same designs as other suppliers, our natural stone chips color is brighter than that of other suppliers. Just this point is our special different visual effect advantage. Please compare it from below picture sample, then you would know our meaning.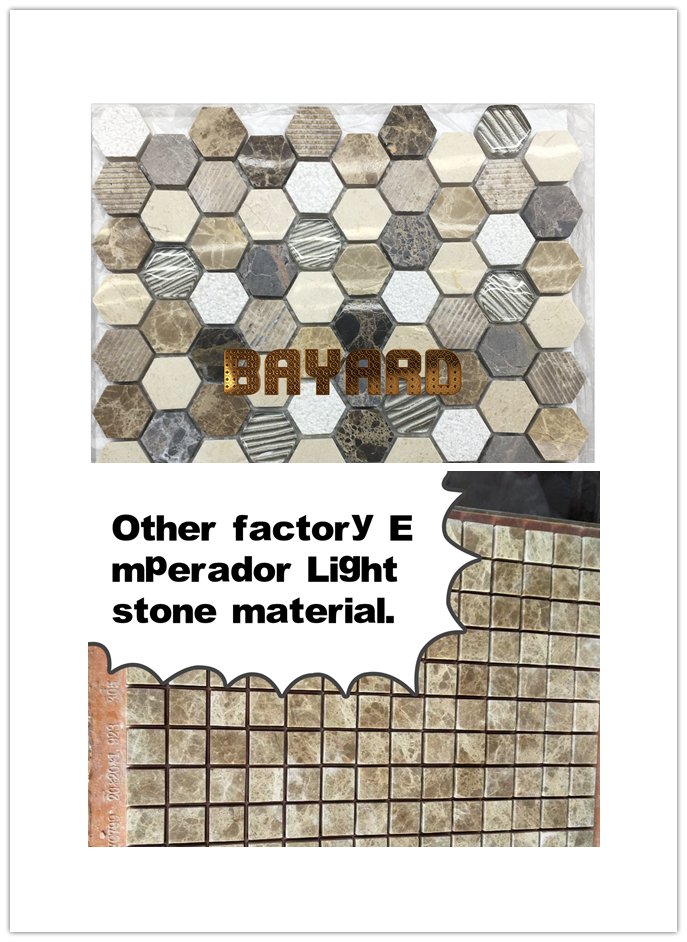 Secondly, about texture of stone material choosing, always we choose moderate density part to be cut into chips, which make entire texture feeling soft, comfortable and high-grade.
At last, our choosing material is focus on stones' jade-like touch, crystal transparent and soft color.
All of this works and elements make our natural stone mosaic tile prominent feature.