Last chapter we had talked about our material choosing. And this time we talk about our designs concept innovation.
After viewing our product, most customer would find that our product is preferred to use several faces to be mixed together and grouped a plane designs.
Here we are telling you about our natural stone mosaic tiles faces finished. Our chips faces have glossy chips, matte chips, drawing surface chips, litchi surface chips, sandblasting chips, acid washing chips and so on. Comparatively, Entire visual effect of mixing faces chip being grouped together a plane designs is more texture than that of single surface, which could give us a simple and clean feeling, but isn't baldness and unattractive.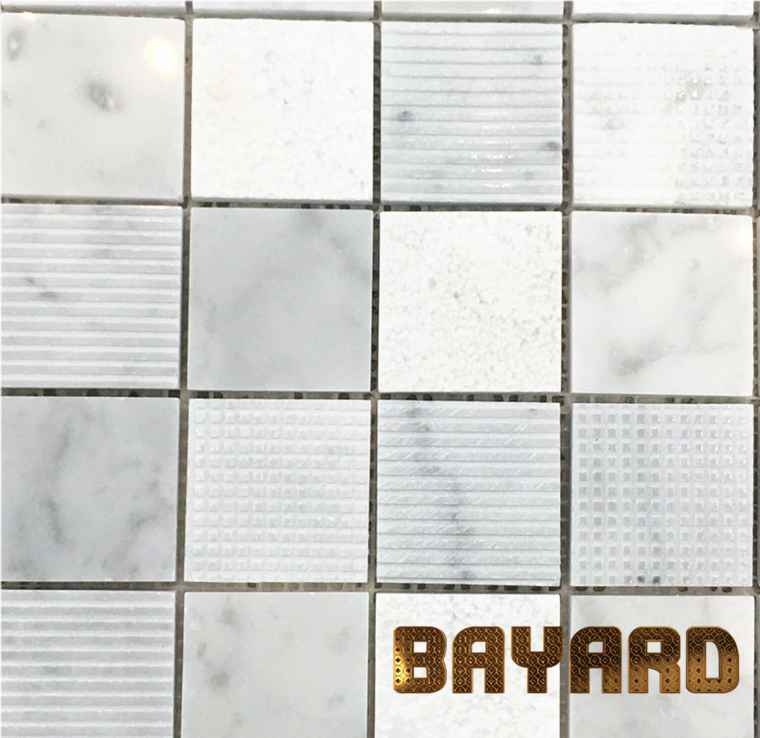 On the other hand, we have another designs concept innovation. That's designs of binocular vision, what's a crest stage of natural stone mosaic tiles designs. Let's see below our this sample pictures.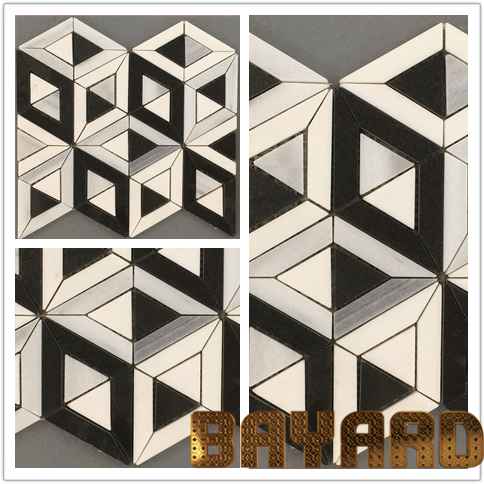 At last, our latest designs idea is subject to optical reflect concept to designs, what's seems diamond designs. Let's see below our picture samples.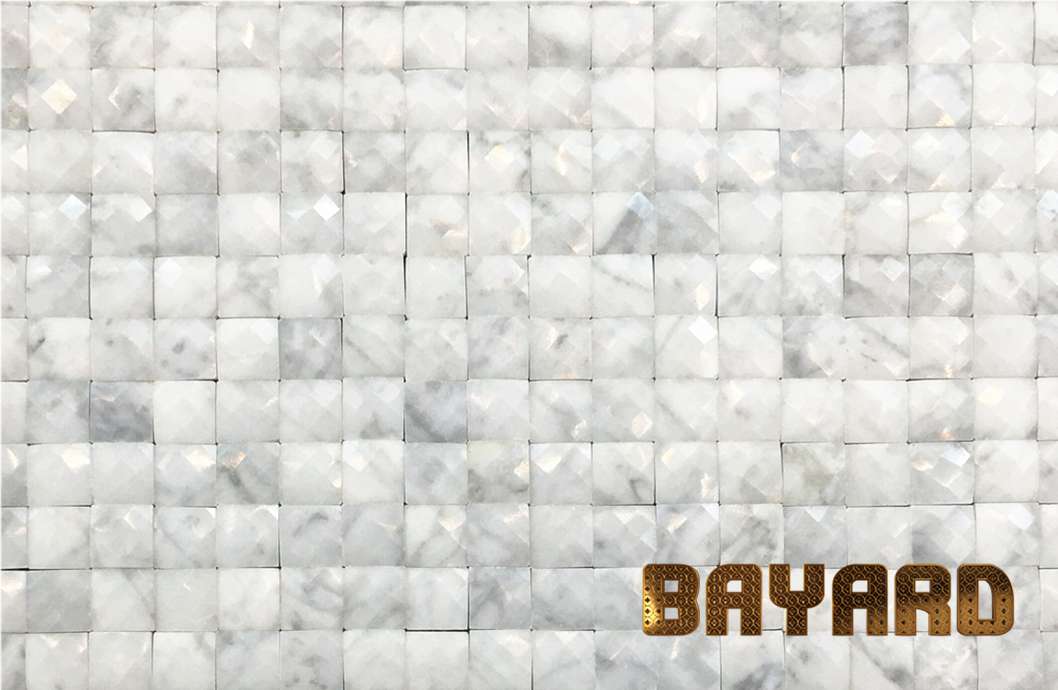 Therefore, why our price is here ? We can see it from our designs and chips working processing. Our each chips have many working processing. And each surface wo